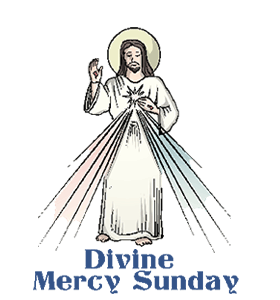 Missa in albis, Low Sunday. and Divine Mercy Sunday - the Sunday after Easter Sunday is our next main feast.
As Fr. Abberton is holding his traditional Divine Mercy Sunday celebrations there will be no Mass at St. Anthony's in Bradford on Sunday.
Masses in the EF for this Sunday are:
11.00 a.m. Sacred Heart, Broughton Hall, Skipton
12.30 p.m. St. Joseph's, Pakington Street, Bradford
Confessions at call.