Thanks to Fr. Aladics for offering Mass this afternoon with about 30 parishioners at his parish's beautiful church of St. Ignatius Loyola for this weekend's patronal feast.
Father was more than ably accompanied by members of the Rudgate singers who sang the solemn Salve at the end of Mass as the relics of Saints Ignatius, Aloysius Gonzaga, Stanislaus Kostka, Francis Xavier, Peter Canisius and other prominent Jesuits were venerated.
In his sermon Fr. Aladics recalled the original mission territory in the area which much predates the current church of the early 1930s and he spoke warmly of his early Jesuit predecessors who helped to make this part of Yorkshire a source of God's own grace.
Following Mass there was a BBQ in the presbytery grounds with excellent company, food and drink expertly prepared and served by Father himself. An excellent touch was the Spanish salad "Crown of Thorns", consisting of lettuce, red onions and pomegranate seeds with a light glossy dressing.
Father offers Mass at 8.00 a.m. each Tuesday at the lady altar in the church and is more than agreeable to stepping up the number of Masses he already offers in the EF.
The re-ordering of this church is of the most tasteful I have ever seen (regardless of what it originally might have looked like) and there has been no loss of balance. The entire light building draws the eye to the tabernacle and the wall crucifix. To the rear of the church there is a garden of remembrance for stillborn and neonatal babies.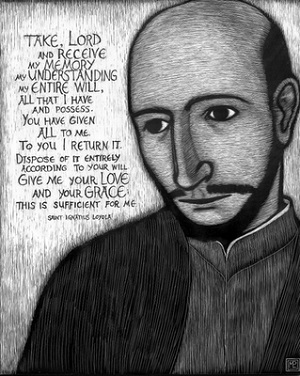 Please remember Masses tomorrow at Broughton and Castleford.